Photo Gallery

Video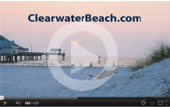 DELTA REALTY INTERNATIONAL, INC.
604 Mandalay Ave.
Clearwater, FL 33767
DELTA REALTY HAS BEEN SERVING CLEARWATER BEACH AND ALL OF PINELLAS COUNTY FOR OVER 30 YEARS. CHECK OUR WEB SITE FOR ALL YOUR REAL ESTATE NEEDS. WE WERE TOURISTS ONCE TOO! WE KNOW THE QUESTIONS - WE HAVE THE ANSWERS.