Photo Gallery

Video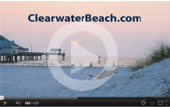 Clearwater Beach Attractions
Clearwater Marine Aquarium
Not your typical aquarium! Clearwater Marine Aquarium (CMA) is a working hospital dedicated to the rescue, rehab and release of marine animals. CMA is home to the famous dolphin, Winter, whose story of survival and learning to swim with a prosthetic after losing her tail to injury was told in the 2011 hit movie Dolphin Tale. The sequel, Dolphin Tale 2, features the re...
---
Tampa Bay Downs
Tampa Bay Downs is the only Thoroughbred race track on the West Coast of Florida, and is known as one of America's oldest and most well-maintained racetracks. Tampa Bay Downs first opened its doors in 1926 under the name of Tampa Downs, and has since had a long and colorful history. The present owner purchased the track in 1986, and since then the Tampa Bay Downs...
---
Caladesi Island Adventure
Take the Ferry to Caladesi Island: #1 Beach in America!

With 3 Miles of pristine beaches accessible only by boat, Caladesi Island is an unspoiled paradise,and a magical place for

swimming, sun-bathing, picnics, snorkeling, or shelling!

There are two ways to get to Caladesi: Private boat or take the Caladesi Connection Ferry service that operates out of Honeym...
---
Tampa Bay Escape Room
Escape Rooms are the hottest new entertainment in the country. Players, in groups of 2-8, must work together to find clues, crack codes and solve puzzles to escape the room before time runs out.
Can you escape in 60 minutes?

How many people can play?
The game requires a minimum of 2 players. Groups of 2-8 players can play at one time. The more brain power the be...
---
SeaWorld
SeaWorld takes you on a one-of-a-kind journey to the wonders that exist beyond the ocean?s door. A place where up-close encounters connect you to the energy, excitement, and mystery of the sea and sea life. A world of fascinating days, captivating nights, and exhilarating adventure. Once you?ve been here, you?ll never look at the sea and its incredible inhabitants the...
---
Sunsets at Pier 60 Daily Festival
Along the pristine shores of Clearwater Beach two hours before the sun sinks into the Gulf of Mexico people flock to Pier 60 Park to salute the setting of the Florida sun. Come out and celebrate as local artisans and crafters offer handmade treasures and street performers delight and amaze with spectacular feats of skill while you sink your feet into the sand and danc...
---
Universal Orlando
You?re the star at Universal Studios, the number one movie and TV based theme park in the world. At this real film and television studio you?ll go behind the scenes, beyond the screen and right into the action of your favorite movies. ...
---
Armed Forces History Museum
Welcome! Step inside our award-winning museum and take a journey through Pearl Harbor, the South Pacific, Germany, A French Village and more. Immerse yourself in 50,000 square feet of space boasting extraordinary sights, scents and sounds that envelop you. Take a ride on an authentic WWII M8 Reconnaissance Vehicle, ride the Virtual Voyager motion simulator time capsu...
---
AirHeads Trampoline Arena
Indoor Family Entertainment for all ages! Experience the thrill of high flyin' fun on our Gigantic Trampoline Arena, AirSports like Dodgeball, Basketball, and Volleyball, and Arcade games and prizes. Centrally located and close to Clearwater & St Pete Beaches....
---
Simulator Center Tampa Bay
Seriously good entertainment for the whole family! Race a Formula 1 race car, fly a jetliner or a fighter jet, or travel to space in virtual reality! Bring the little ones to the Radiator Springs - inspired race track to ride electric race cars!

SimCenterTampaBay is an indoor entertainment center for the whole family, located in Clearwater, FL. It currently houses se...
---
SURF-STYLE FLOWRIDER
Shop for the best clothing and souvenirs for the beach at Surfstyle.com! Catch and ride a wave! Experience the rush of a crashing wave at our Indoor Surf Machine inside our Surf-Style's Megastore on Clearwater Beachwalk in full view of your family and friends. A rush that you normally experience in the ocean is what you will experience indoors! Plus, there's plenty of...
---
Tarpon Springs
Tarpon Springs is a community of year-round festivals and fun....
---
Pirate Cruise
Young or old, the Pirate Cruise has something for everyone. Cruise away into the fantasy world of swashbucklers and pirates aboard the PIRATES RANSOM. Our journey cruises within cannon range of Captain Memo's deserted island along Florida's intercoastal waterway out into the Gulf of Mexico along Clearwater Beach....
---
Other Area Attractions
Adventure Island
4500 Bougainvillea, Tampa
(813) 987-5660
Tampa Bay's only outdoor water theme park.
---
Busch Gardens Tampa Bay
3000 East Busch Blvd., Tampa
(813) 987-5082.
An extraordinary atmosphere filled with naturalistic animal habitats and shows, hair-raising roller coasters, Rhino Rally and more, dazzling live entertainment.
---
Clearwater Marine Aquarium
249 Windward Passage, Clearwater
(727) 447-0980.
A very unique natural attraction where one can view, touch and experience the biology and behavior of bottlenose dolphins, loggerhead sea turtles, Kemp's Ridley sea turtles, river otters, sting rays, local fish, coral reefs, mangroves and more.
---
The Dunedin Fine Art Center/David L. Mason Children's Art Museum
1143 Michigan Blvd., Dunedin
(727) 298-3322.
Includes a unique children's art museum in addition to works of many Florida and local artists.
---
The Florida Aquarium
701 Channelside Drive, Tampa
(813) 273-4042.
A world-class educational facility featuring nearly 5,000 aquatic plants and animals which tell the tale of water, native land and marine animals in Florida.
---
Florida Botanical Gardens
12175 125th Street North, Largo
(727) 582-2100.
Specialty gardens featuring Florida plants including wildlife nesting habitat, restored wetlands and natural bridges.
---
Gulf Coast Museum of Art
12211 Walsingham Road, Largo
(727) 518-6833.
Features contemporary Florida art with a special focus on contemporary craft media objects from the 12 Southeastern states.
---
Heritage Village
1909 125th Street, Largo
(727) 582-2123.
An open-air living history museum featuring 23 turn-of-the-century structures.
---
J.B. Starkey's Flatwoods Adventures
12959 State Road 54, Odessa
(813) 926-1133.
Working cattle ranch which returns visitors to the simpler life of the "Cracker Cowboy."Designated an important bird area by Florida Audubon Society.
---
Lowry Park Zoo
1101 West Sligh Avenue, Tampa
(813) 932-0245.
One of the top three zoos of its size in North America featuring more than 1,500 animals representing 350 exotic species including the manatee.
---
Moccasin Lake Nature Park
2750 Park Trail Lane, Clearwater
(727) 793-2976.
A showcase of the plant and animal species native to the area. Preserve featuring rescued and rehabilitated birds, reptilian, insect and fish displays, plant and energy exhibits, and nature trails through a diversity of natural Florida habitats, allowing viewing of native birds, insects, amphibians, mammals and reptiles.
---
MOSI (Museum of Science and Industry)
4801 East Fowler Avenue, Tampa
(813) 987-6100.
Largest science center in the Southeastern United States and home of Florida's only IMAX DOME theater.
---
Sunsets at Pier 60
Pier 60, Clearwater Beach
(727) 449-1036.
A "street" festival located on the promenade portion of Clearwater Beach's famous fishing pier, celebrating the setting of the sun and featuring artists, craftsmen and performers with weekend musical entertainment.
---
Sponge Docks/Historical Downtown Main Street
Tarpon Springs
(727) 937-6109.
Authentic Greek heritage and community
Museums
The Armed Forces Military Museum
2050 34th Way North, Largo, FL 33771
727-539-8371 ext. 104
---
Dunedin Fine Art Center/ David L. Mason Children's Art Museum
1143 Michigan Blvd., Dunedin
(727) 298-3322
Only children's art museum on the West Coast of Florida and one of three in Florida with award-winning exhibitions featuring Floridian art.
---
Dunedin Historical Museum
349 Main Street, Dunedin
(727) 736-1176
The original station for the Orange Belt Railroad System dating to 1889, houses history of Dunedin and Pinellas County.
---
Florida Holocaust Memorial Museum and Educational Center
55 Fifth Street South, St. Petersburg
(727) 820-0100.
Third largest of its kind in U.S. featuring art, photography and documentary exhibits from around the world.
---
Florida International Museum
100 Second Street North, St. Petersburg
(800) 777-9882 or (727) 822-3693
A Smithsonian Institute Affiliate with a permanent collection of early 1960s popular culture with a focus on the Cuban Missile Crisis and a Kennedy collection. New wing houses Smithsonian artifacts. Special exhibition slated from February to May will feature 250 superlative pieces from the State Russian Museum in St. Petersburg with artifacts spanning over 800 years of Russian history.
---
Gulf Coast Museum of Art
12211 Walsingham Road, Largo
(727) 518-6833.
A diverse exhibition schedule representing all periods and styles, particularly contemporary Florida art and southeastern fine crafts, a student exhibition gallery, lectures, seminars, film programs and a comprehensive studio teaching program for adults and children.
---
Great Explorations - Hands On Children's Museum
1927 Fourth Street North, St. Petersburg
(727) 821-8992.
Stretch mental muscles, test wits, fire up the imagination with exhibits in the arts, sciences, technology and health, all designed to be touched, moved, explored at the 'Children's Hands On' museum popular with all ages.
---
Heritage Village
11909 125th Street North, Largo
(727) 582-2123
A 21-acre, turn-of-the-century Pinellas County village. Attractions include restored houses of local pioneers, the Lowe Barn, an old railroad depot, and some 10 other historical structures. The Pinellas Historical Museum traces the county's history from the Spanish-Indian period to contemporary times.
---
Leppa-Rattner Museum of Art
600 Klosterman Road (St. Petersburg College), Tarpon Springs
(727) 712-5718
Extensive collection of art mediums by Abraham Rattner, noted figurative expressionist artist, and Allen Leepa, renowned abstractionist, plus works by other expressionist artists of the period.
---
Medieval Brass Rubbing Center and Museum
822 Dodecanese Blvd., Tarpon Springs
(727) 934-6760.
Features a permanent collection of over 150 commemorative brass facsimiles.
---
Museum of Fine Arts
225 Beach Drive North, St. Petersburg
(727) 896-2667.
Only comprehensive art collection from antiquity to present day on Florida's West Coast. Collection of 4,000 objects includes works by Cezanne, Monet, Renoir and Rodin.
---
St. Petersburg Museum of History
335 2nd Avenue N.E., St. Petersburg
(727) 894-1052.
With a rotating gallery, features the history of commercial aviation in Florida with a replica of the Benoit and a timeline exhibit depicting the development of St. Petersburg and Pinellas County.
---
Safety Harbor Museum of Regional History
329 South Bayshore Blvd., Safety Harbor
(727) 726-1668.
Features artifacts of our regional area from prehistoric times to Aboriginal Indians and pioneers, with four educational exhibits a year.
---
Salvador Dali Museum
1003 3rd Street, St. Petersburg
(727) 823-3767.
Features the world's most comprehensive collection of Dali's work. Collection includes 94 oils, 200 watercolors and drawings and 1000 graphics, sculptures and objets d'art.
---
Science Center of Pinellas County, Inc.
7701 22nd Avenue N., St. Petersburg
(727) 384-0027
A hands-on teaching museum with interactive exhibits exploring physics, archaeology and inventions, the Carol Samuels Observatory and a 16th century Floridian Indian Village featuring the mounds and temples of both a Chief and a Shaman, a Village Cook's hut, an Indian garden and a realistic archaeological excavation of an Indian midden.
---
Tarpon Springs Cultural Center
101 South Pinellas Avenue, Tarpon Springs
(727) 942-5605.
Promotes and preserves the city's Greek heritage, culture and natural resources.
---
Tarpon Springs Heritage Museum
100 Beckman Lane, Tarpon Springs
(727) 937-0686.
Contains history and ecology exhibits and information, particularly how the marine and natural environments shaped the city's development, the local people and the sponging industry.
---
Ybor City State Museum
1818 9th Avenue, Tampa
(813) 247-6323.
Features exhibits detailing the founding of Ybor City and the development of the cigar trade.
---
Ybor City National Historic Landmark District
Tampa's Latin Quarter
(813) 248-3712.
One of only three historical landmark districts in the state, a cultural and historical community offering shopping, art galleries, fine and casual dining, micro-brewery, a restored cigar factory, museums and walking tours.
Theaters
Royalty Theater
405 Cleveland Street, Clearwater
(727) 441-8868.
Totally restored to its original 1920s glory, this community theater features all types of entertainment.
---
Ruth Eckerd Hall
1111 McMullen Booth Road, Clearwater
(727) 791-7400
Ruth Eckerd Hall is recognized as one of the best acoustic facilities in the state of Florida. The building is a Frank Lloyd Wright Foundation design and features international, world-class artists from Broadway to classical music, pop stars to comedy, and modern and classical dance.
---
Francis Wilson Playhouse
302 Seminole Street, Clearwater
(727) 446-1360.
In its 69th season, this community theater offers musicals, comedies, dramas and mysteries at affordable prices from September through June. The Playhouse offers summer acting programs for children and adults.
---
Bill Irle Early Bird Dinner Theater
1310 North Fort Harrison Avenue, Clearwater
(727) 446-5898.
Musicals and dramas are presented with earlier than customary show times throughout the year.
---
American Stage Company
211 3rd Street South, St. Petersburg
(727) 822-8814
Intimate setting for contemporary and classic productions. November through June. Produces Shakespeare in the Park.
---
Mahaffey Theater
400 - 1st Street North, St. Petersburg
(727) 893-7211
A multi-entertainment facility hosting concerts, broadway shows, the performing arts, circuses, and ice shows in both the arena and recently renovated theater.
---
Tampa Bay Performing Arts Center
1010 North McInnes Place, Tampa
(813) 222-1045.
Largest performing arts center in Southeastern United States, with three theaters providing the entire range of theatrical performances.